Hello again, everyone!
I'm really sorry about the redundant titles for these posts, but eh, I don't really know what to write for them! :P
Anyway, a lot of work has been done since the last update.
You can see more info on the characters and such on the LSF thread. I'll add-on to the main website for tWH once finals are over!
Writing:
I'm about 2/3rds done with the prologue, although the last third is quite long. Hoping to get the first draft done by next week, so that I can push out the demo by April or June, maybe?
Other than that, the outline for the main story is still about 3/4ths done. The main part Butler and I have to figure out is the political chunk of the story.
Music:
Butler's been throwing out a lot of songs at me! There's plenty for the demo at the moment, so he's getting (well, he went on it himself) a break for now. :P
Here's one BGM that'll be in the main story, but not in the demo.
On the Field by Butler
In addition, I've asked my friend to compose a theme song of sorts for the story. He's drummed up a few tests so far, and they all sound pretty great! The main reason I want this is because I'm hoping to animate a short opening, as well as a few endings for the main story.
Art:
Well, I've finished the concepts for the main characters so far, although poor Icario's isn't as polished as the rest.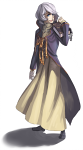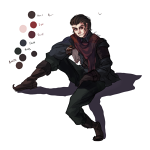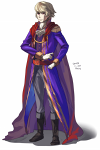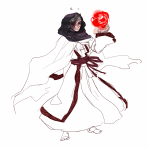 (Click on them for higher res.)
In addition, here's a mockup background and sprite for the demo.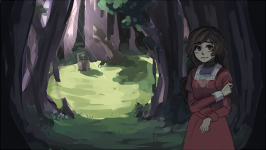 (Click for higher res.)
That's about it for now, I suppose. See you all next time!