Hello again, everyone!
This is a slightly late blog post, but here it is.


A Simple Love Story is a romance and slice of life visual novel, that is fairly short (about 15-20 minutes on one route). The story is about a young man named Michael who happens to meet two of his classmates: Aceline and Emily, adding some spice to his mundane, everyday life.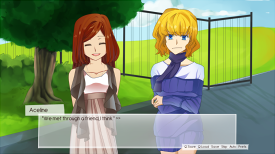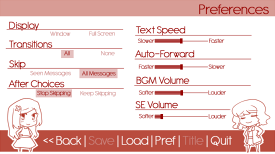 Download
Available for Windows, Mac and Linux.
Additional Links: Official Website